EASSS location
The location where we will organize the EASSS, is the main lecture hall of the department of Data-Science and Knowledge Engineering. It is located in a nice park just outside the old city wall. The city center can be reached within a few minutes by walk. The location of the lecture hall provides an ideal surrounding for an event such as the EASSS.
Address
Tapijnkazerne 21
6211 LH Maastricht
The Netherlands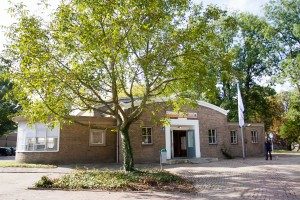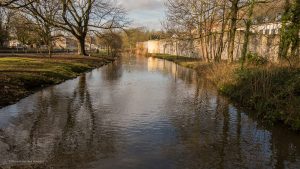 About Maastricht
Maastricht is the oldest city in the Netherlands. Its oldest remains are more than 2000 year old and pre-date the Roman settlement. The city has a beautiful historic city center with nice squares where you can eat and drink something.
Traveling to Maastricht
There are different options for traveling to Maastricht. Maastricht has an airport, named Maastricht-Aachen airport, with connection to a few places in Europe. There is a bus going from the airport the train station of Maastricht. Another possibility is Eindhoven airport, which has more connections to cities in Europe. There is bus going from the airport to train station of Eindhoven. There one can take the train to Maastricht, which takes one hour. It is also possible to fly to Schiphol airport near Amsterdam, which is the main airport in the Netherlands. The train from Schiphol to Maastricht takes two and a half to three hours with a switch in Amsterdam central station or in Utrecht central station. A last option by airplane is flying to Zaventem, the main airport in Belgium near Brussels. The train from Zaventem to Maastricht requires one and a half hours.
Maastricht has a train connection to the Netherlands and Belgium. It is possible to travel from London to Maastricht by taking the high speed train Eurostar to Brussels and travel from Brussels to Maastricht by normal train. Paris has a high speed train connection with Liége (Thalys) from where you can reach Maastricht in half an hour by normal train. When using the German railways, it is recommended to take the train to Aachen and in Aachen take the bus to Maastricht. The bus requires less than one and a half hours.
If you come by car, please note that Maastricht has payed parking in the city center and the neighborhoods around the city center. Moreover, parking directly ner the venue is not possible. The nearest parking place is on the Sint Hubertuslaan.