Welcome to the website of the Robots, Agents, and Interaction (RAI) group at the Department of Data Science & Knowledge Engineering at Maastricht University.
RAI has strong experience in the design and implementation of  machine learning, data mining, computer vision, and robotics. This includes broad know-how in research involving learning and coordination among autonomous agents (software or robots), human-robot interaction, human activity & emotion recognition in HCI/HRI (Human-Computer/Robot Interaction), swarm and modular robotics, automated negotiation, and AI knowledge transfer.
Swarmlab and Robotlab operate within RAI since 2010 and 2002, respectively.
News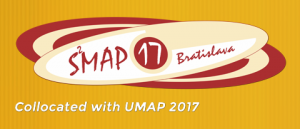 The University of Maastricht (UM) and Dimokritos (NCSR) are co-organizing the SMAP 2017 Special Session on Multimodal Affective Analysis for Human-Machine Interfaces and Learning Environments (see this link for more information about the SS), which will be part of the SMAP 2017 (smap2017.org) conference in Bratislava, 9th-10th July 2017. The special session will focus on signal analysis and machine learning techniques on affective knowledge from auditory, visual and textual information, employed in human-machine interaction and learning applications and it is organized in collaboration with MaTHiSiS.